Learn about the details and history of the Le Corbusier LC2 and LC3 sofas and armchairs and fall in love with its clean and functional design.
Le Corbusier And Furniture Design
Le Corbusier (1887-1965), one of the main icons of modern world architecture, advocated functional design without decorations. He excelled in architecture and urbanism , but also left a strong legacy in the history of furniture design. Read more about: Le Corbusier
In partnership with his cousin Pierre Jeanneret and Charlote Periand in 1928, Le Corbusier developed a furniture line that synthesized the International Style: the Sofa LC2 and the Armchair LC2. At the same time, he also created the Sofa and Armchair LC3.
Its line of furniture was presented in Paris, in the Salon d'Automne (Salon of the Autumn), in 1930.
Why such a simple name? Because even the name of the pieces (which used their initials followed by a reference number) should express their functional concept.
* An interesting observation: Charlote Periand (1903-1999) was a French architect and designer of great modernist importance. Its design was functional and believed that it could make society better. She was dismissed from work with Le Corbusier after stating that "We do not embroider cushions here". His pieces are currently sold with a high value.
Notice how the LC3 armchairs combine easily with other design pieces. Image:  Lupe Clemente Photography – Houzz
To present the lines LC2 and LC3 we will use the products of Soline Móveis, an online store with physical headquarters in São Paulo, which sells design furniture such as these Le Corbusier pieces.
Le Corbusier's LC2 Line
This line is called "grand confort" and Cushion Baskets , that is, "baskets of cushion", because thestructure is external and hold the sofa cushions.
Its design and comfort allow it to be used in different environments and in different decorations.
The LC2 sofa is a great choice for receptions and waiting rooms. This example perfectly matches doctors' offices and even law firms. Where to find: Classic Design Sofas
Notice that its format is different from the LC3, presented below, but still not less comfortable. Where to find: Classic Design Sofas
Le Corbusier's LC3 Line
The furniture of the LC3 line is larger than the LC2 line and is also called "grand confort" and "Cushion Baskets".
The armchair has the shape of a cube, with its cushions covered in leather and supported by a chrome steel structure.
In this line, the armchairs and sofas are wider, and their height (in relation to the floor) is smaller.
We can find, besides the armchair, sofas of 2 and 3 places.
The LC3 line is suitable for those who want even more comfort:
These are the LC3 sofas of 2 (168cx63px65cm tall) and 3 seater (236cx63px65cm tall). Where to find:Classic Design Sofas
The armchair LC3 (98Lx73Px65H), marketed by Soline Furniture, is perfect for rooms and receptions. It is possible to find it in ecological or natural leather and available in several colors:
It is also possible to contact the store and ask about the possibility of other finishes:  Classic Design Sofas- Soline Furniture
Sofas And Armchairs LC2 And LC3 Are Timeless
The pieces were developed following the principle that they should present their function visually, simply and directly. It is precisely by following this philosophy that its furniture is timeless and used both today and in the past.
Project: Webber + Studio . Source: Houzz
These furniture are suitable for homes and commercial places and translate a minimalist and direct spirit, perfect for those who want to convey a sense of confidence, "to the point" and tradition linked to the contemporary.
Image:  Portal Design Inc. Photo: Houzz
How about the LC2 armchair in blue? Image:  A + B Kasha Designs – Houzz
Now that you know about Le Corbusier's LC2 and LC3 sofas and armchairs, it will be easier to choose the right models for your décor. Get to know Soline Furniture products and get in touch for more details. Dictfurniture.com will take great pleasure in serving you!
Gallery
CASSINA LC3 ARMCHAIRS Le Corbusier Pierre Jeanneret …
Source: picclick.co.uk
Le Corbusier Furniture
Source: www.pinterest.com
Le Corbusier Style LC2 Armchair
Source: www.madaboutmidcenturymodern.com
CASSINA LC3 ARMCHAIRS Le Corbusier Pierre Jeanneret …
Source: picclick.co.uk
Lc2 Sofa Lc2 Sofa By Le Corbusier For Alivar 1989 At …
Source: thesofa.droogkast.com
Le Corbusier Sofa Sofa Le Corbusier Lc2 Grand Confort Pe …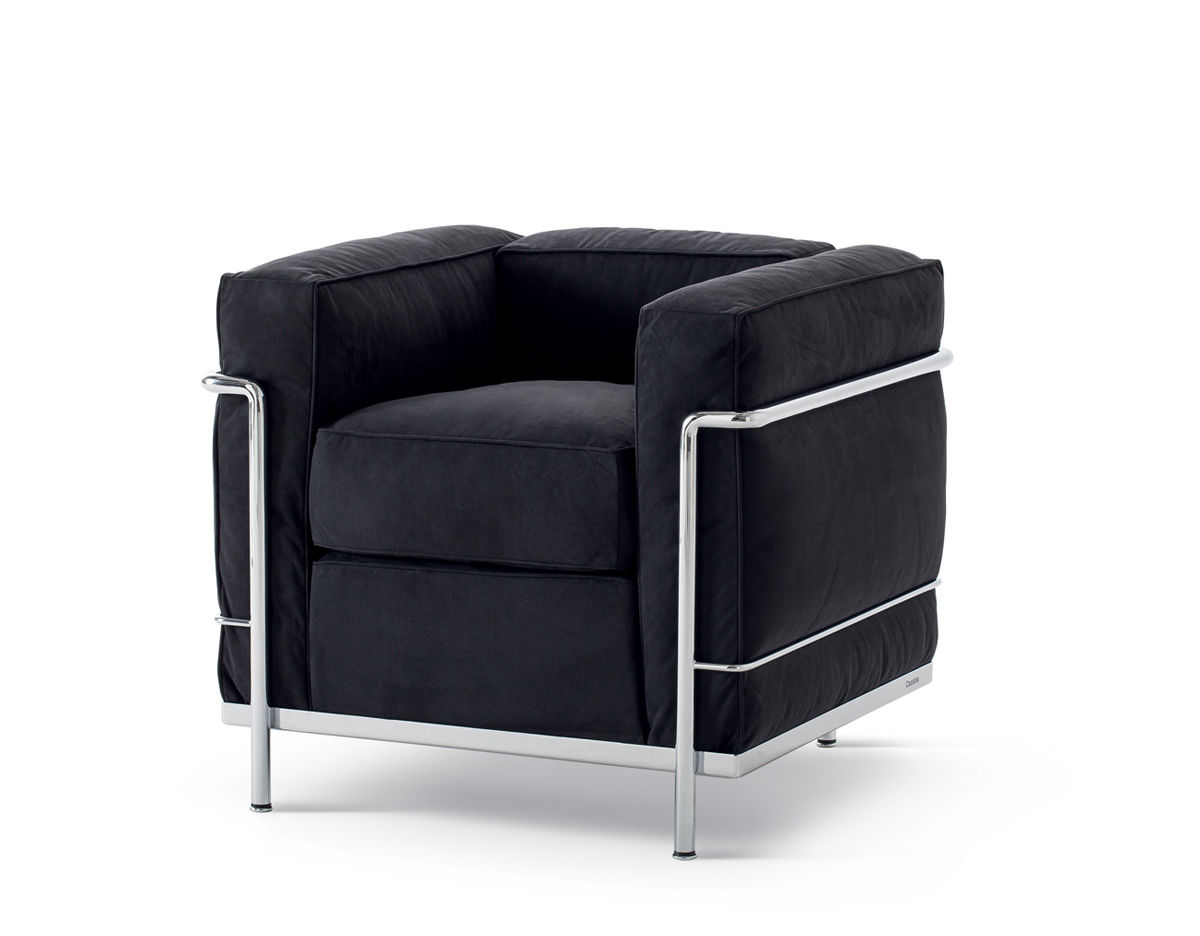 Source: thesofa.droogkast.com
CASSINA LC3 ARMCHAIRS Le Corbusier Pierre Jeanneret …
Source: picclick.co.uk
LC2 Le Corbusier armchair/LC3 armchair by Le Corbusier …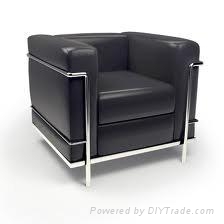 Source: www.diytrade.com
Bauhaus Furniture, Bauhaus Style Furniture Designs and Ideas
Source: www.ifn-modern.com
Sofa Le Corbusier Le Corbusier Lc3 Sofa Cina …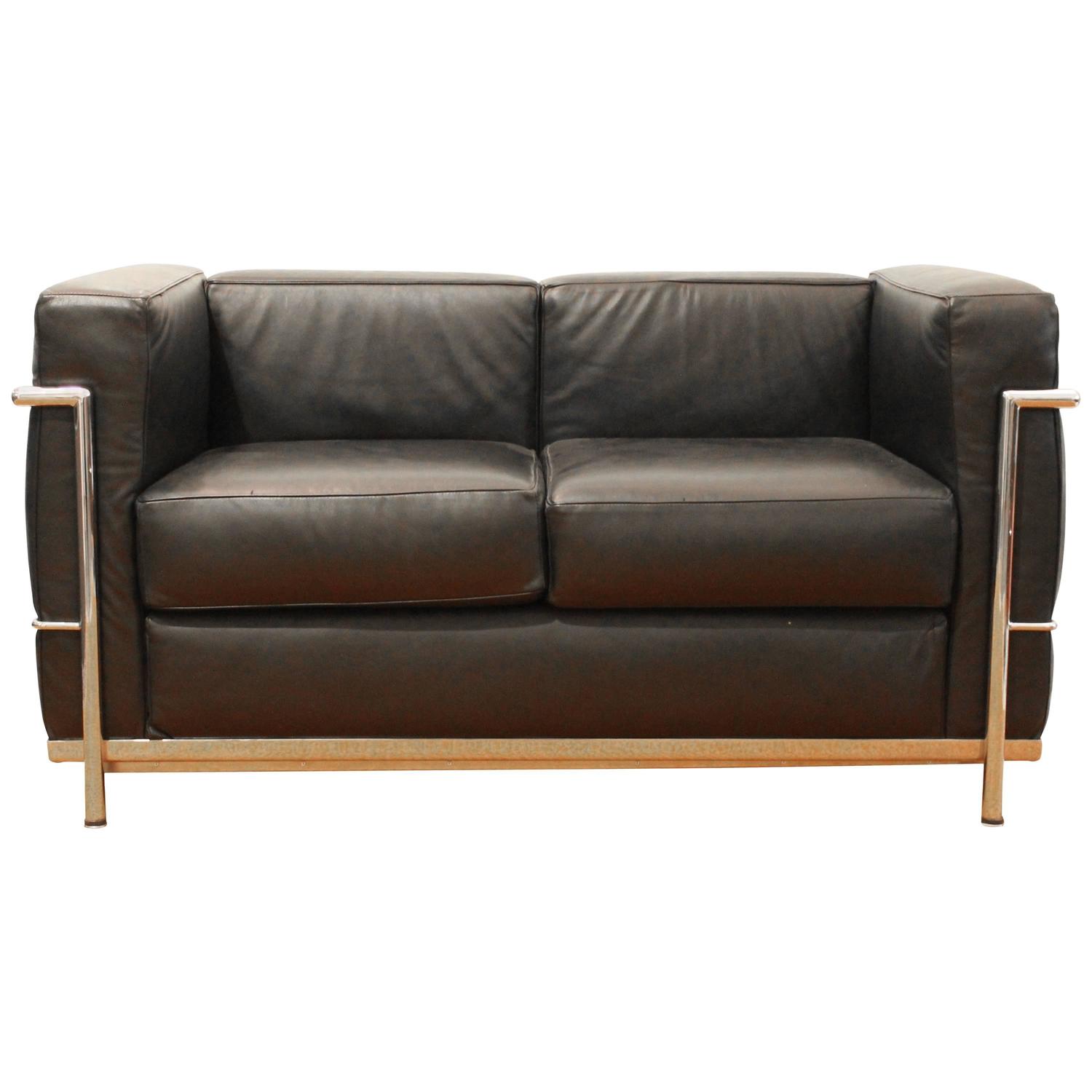 Source: thesofa.droogkast.com
Corbusier Sofa – Blog Avie
Source: blog.aviemorewalking.com
LC2 and LC3 by Le Corbusier and Charlotte Perriand …
Source: chairblog.eu
LC2 Armchair, LC2 Three Seater Sofa, Lounge Chair and …
Source: www.steeldomus.com
Le Corbusier Sofa Le Corbusier Lc3 Sofa Two Seater Cina …
Source: thesofa.droogkast.com
LC3 Le Corbusier Grand Confort Armchair : Classic Designer …
Source: iconicinteriors.com
The Images Collection of Lounge for sale corbusier pierre …
Source: architecturedsgn.com
LC3 Le Corbusier Armchair 3d model
Source: www.3dfurniture.net
Le Corbusier Style LC2 Armchair 1 Seater Black Leather
Source: www.modborn.net
Black Le Corbusier Style chair
Source: www.homedit.com
LC3 sofa | Le Corbusier | Cassina
Source: www.kissthedesign.ch